Well I've made the rather foolish decision to go to MCM in London this year.
For those who don't know, MCM is an expo held in London twice a year, and is basically a whole weekend dedicated to stalls and exhibits (and shows) revolving around Manga, Gaming and Sci-Fi/Fantasy. Last time I went was 2008 (I think) and they had DanceDanceRevolution contests and Japanese gaming stuff. There was a masquerade ball for people to attend in costume, and a parade of people's homemade outfits with awards handed out.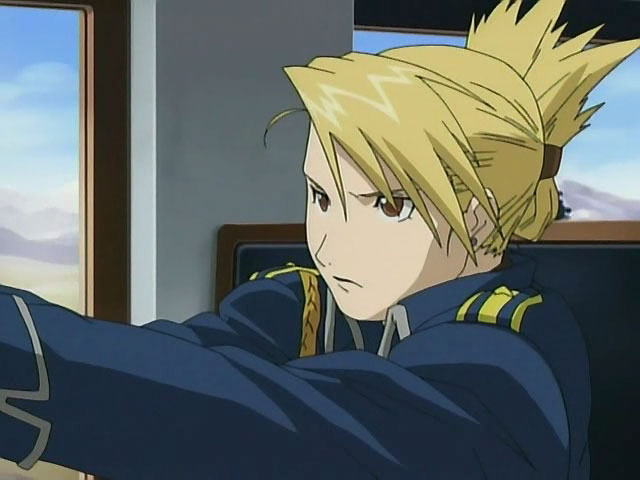 This year I'm planning to dress as the lovely Riza Hawkeye from Fullmetal Alchemist. The costume is ridiculously complicated when you consider the time limit (I have one month) and my skills with clothes making (none). Therefore, I'm going to have to buy a costume off ebay, which is upsetting.
I'm considering changing my idea of who to dress as, but I really love Riza xD damn.
Decisions decisions... I should be sensible, but I rarely am...
Argh. Inner turmoil